Hey guys! Back again for another Sunday Social. I used to not be a weekend blogger whatsoever, but this linky is just SO fun! Go check out Ashley or
Neely
'
s page to grab a button and answer these questions!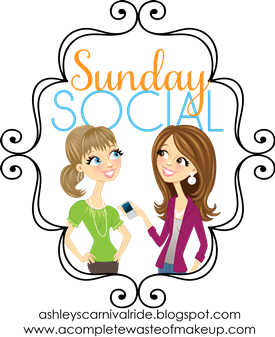 1. What was your first car?
A yellow VW Beetle. Best and worst car at the same time. I actually just sold Bee last month!
2. Who was your favorite childhood teacher?
Mrs. Pate! She was my second grade teacher for like half the year, but then moved and we had to have our principal take her place. SO not as fun.


3. Were you involved in any sports/extracurricular activities? Share pictures if you can!
Haha not at all. I might have been the least active child out there.
4. What was your favorite birthday party?
It was a shared party for me and my sister, just in our family. But it was Mulan themed, and I got TWO Beanie Babies. I seriously still have a tub of Beanie Babies that "will be worth good money some day!" ;)
5. Who was your teen celebrity crush?
Nick Jonas. Please don't judge me.