Linking up again for the Sunday Social, and am super stoked! I honestly can't even remember the last time I posted three days in a row. Y'all should consider yourselves lucky. ;) Anyways, we've got
Ashley
and
Neely
hosting this week's social again! Go check them out, and then totally link up too.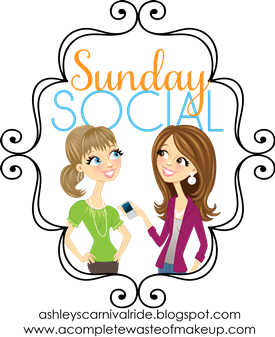 1. Favorite Holiday Movies/TV Specials?
Well since I answered about holiday movies, I guess I'll focus on the TV specials. There's so many I love, it'd be hard to name them all! I'm always up for a little Rudolph, Frosty, and The Grinch though!
2. Do you do any volunteering during the holidays? If so, what?
I volunteer in my church's cafe all year round, but I try to do a Christmas shoebox with Samaritan's Purse at least once a year. :)
3. Favorite toy received as a present as a child for the holidays?
A gigapet.
This one to be exact:
4. What was your must have item in high school for the holidays?
That's when I started building up my Christmas village collection. I was such a dork.
5. Item you begged for the most and never got?
I can't honestly think of anything for this one. I was pretty blessed in my childhood.
6. What do you do on Christmas Eve?
Open one present and watch as many Christmas movies as humanly possible with my family. :)